Communicate sans effort. For inclusive events.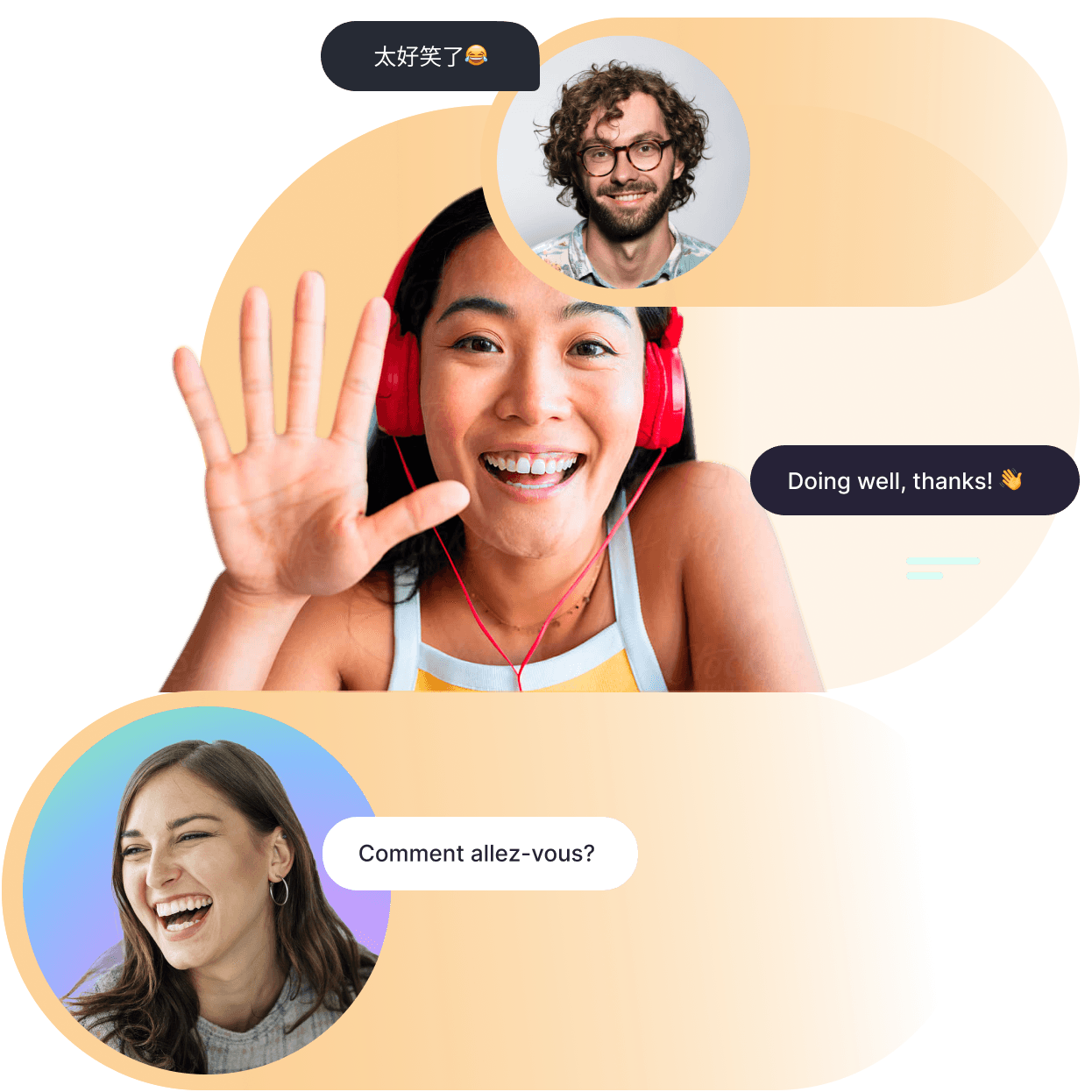 Communicate sans effort. For inclusive events.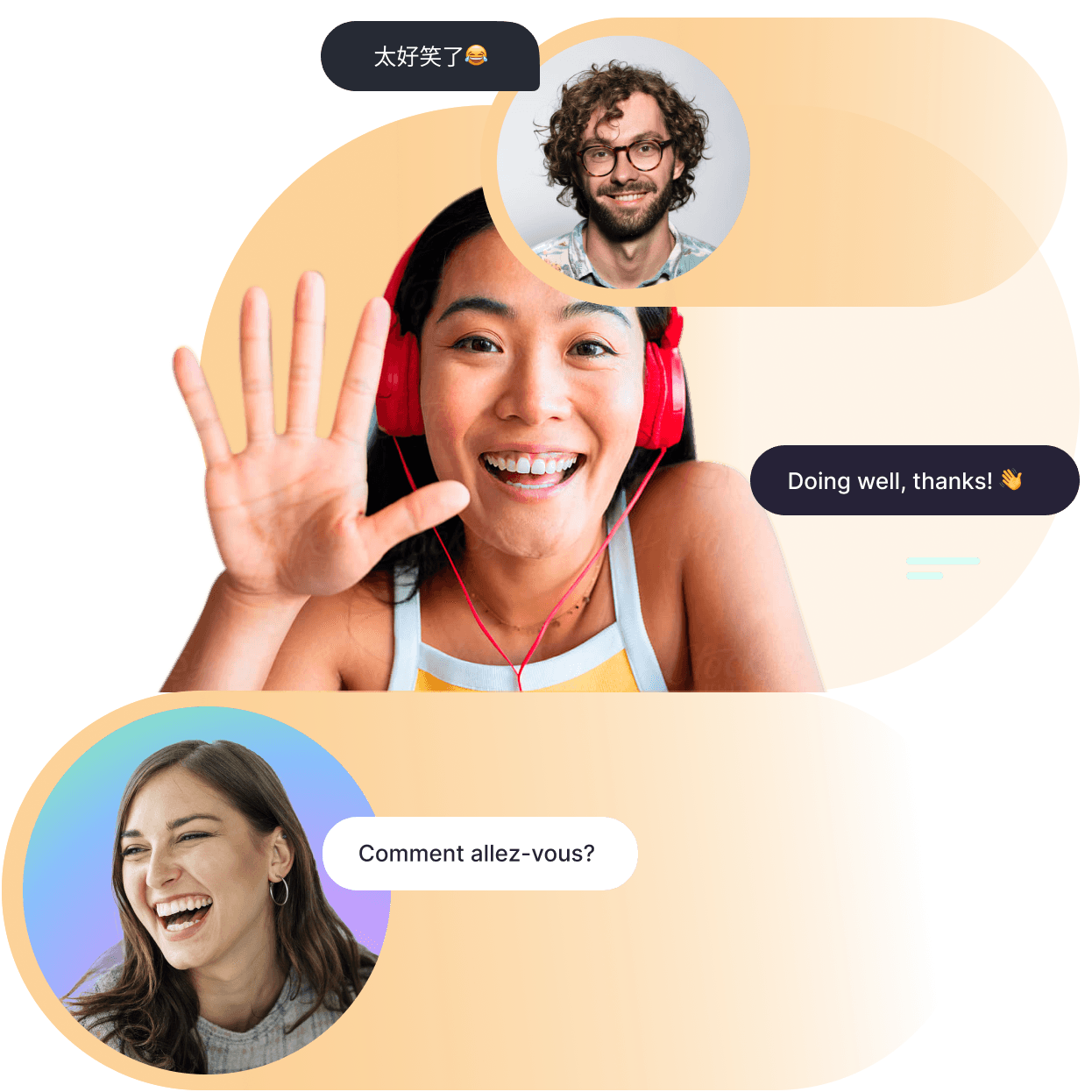 Open your global event to an international, diverse audience. Hypersay Language is the one-stop show for all your captions and translations needs, offering support for 120 languages, manual captioning, AI translations, human interpretation and sign language for in-person, digital and hybrid events. Make everyone feel welcome. Your event, your way.
Diversity & inclusivity
International events are multi-lingual & diverse by design. Hypersay Events enables state-of-the-art features to handle live content both for multi-lingual audiences and for people requiring advanced accessibility: from automatic and human captioning, to real-time translations, support for human interpreters and sign language.
Captioning
Hypersay supports both automatic captioning (60-80% accuracy) and manual captioning (90-99% accuracy).
To maximise captioning accuracy we recommend you rely on
human captioning
. We work with specialised agencies (such as
121 Captions
to provide you with the best possible professionals delivering real-time high-speed captioning (250 to 300 wpm). Works perfectly for situations where brand names, proper nouns, and finer details need to be accurate.
Languages supported: Chinese (Cantonese & Mandarin), Croatian, Czech, Danish, Dutch, English, Finnish, French, German, Hebrew, Icelandic, Italian, Japanese, Korean, Norwegian, Polish, Portuguese, Russian, Spanish, Swedish, Turkish, Ukrainian and many others.
Live subtitles & translations
Once the speech-to-text transcription (either automatic or human-generated) is obtained, you can enable automatic translations. You can choose to enable a wide range of languages to be delivered as alternative subtitles.
Note: best results when paired with human captioning but works well with automatic captioning. We support 120+ languages.
Interpreters & sign language
We support professional interpretation services as parallel audio channels. The audio channels are available as alternate audio tracks for your live streamed content right inside Hypersay Events, without the need for handling an external system. Contact us for recommending 3rd party interpretation agencies.
Hypersay Events also offers support for sign language. We have created a dedicated feature to stream interpreter's video feed overlayed to the original video. Attendee choose individually to enable any of these language services in a simple streamlined interface
Unified experience
While our platforms was built to handle complex scenarios (with many languages running in parallel as text, audio and video), we have strived to offer a simple, unified experience for your attendees. Everything is integrated into a simple video interface. Your attendees can personalise their own experience by enabling only the specific languages or language support they require.
In-person & hybrid events
Hypersay Language services accommodate a wide range of scenarios beyond your typical digital event. We are currently supporting:
hybrid events (with complex scenarios of live subtitles visible both at the physical localtion and online)
in-person events (with live subtitles available as link and as overlays)
inside digital events hosted by Hypersay Events